GrooveFunnels Review: Does It Live Up To The Hype?
Looking for a brutally honest review from someone who actually uses the Groovecm platform and is trusted by the Groove community?
I've used Groove for close to 3 years, documented my experience on Youtube and it wasn't smooth sailing. Here's the REALITY of using Groove funnels that you should really know…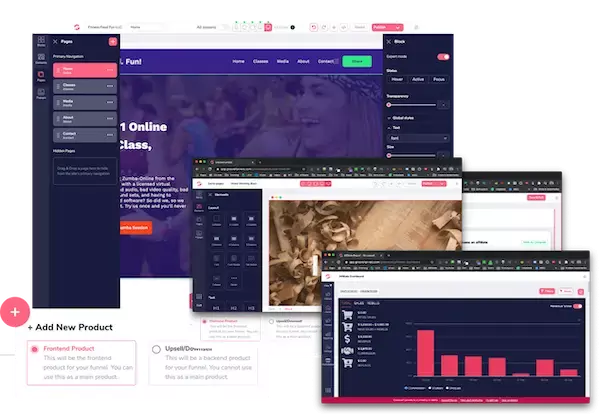 Written By A Groove Expert Who Actually Uses The Groove's Platform
Hello, my name is Aimee Vo . I'm an online business strategist and the creator of this review site.
In April 2020, I invested in Groove's lifetime deal and was frustrated with the lack of transparent information found online.
So I created this review website to provide my experience with using the Groovefunnels Platform.
My Groove.cm review covers the apps that are currently functional and what is missing from a business owner perspective so that you can make an informed decision.
Want to create Stunning 6 figure sales funnels WITHOUT any design skills?
Whether you have a website, blog, use Groove or another funnel building software…
You're going to need custom 3d mockups, 3D boxshots covers, worksheets, checklists, online course bundle mockups and funnels graphics for your landing pages and sales funnels.
This is THE secret weapon that entrepreneurs are using to to build 6 figure sales funnels that sell like crazy… in under 60 seconds!
GrooveFunnels Pricing
You won't find Groove's pricing publicly available online but you'll find it on this website.
Learn more about Groove's pricing plans and compare the feature limits below.
GROOVE PLATFORM APPS
GroovePages
Build beautiful websites, landing pages and sales funnels with free hosting
GrooveMail
Build your email list with powerful behavioral email marketing automations
GrooveSell
A powerful online sales management and shopping cart platform
GrooveMember
A beautiful LMS Platform to host your digital products, online courses and membership sites.
GrooveVideo
A online video hosting platform with powerful video analytics
GrooveAffiliate
Create and manage your own affiliate programs for products & services
GrooveBlog
A light weight blogging platform that's lightening fast and easy to use
GrooveKart
Build your online store with app integrations for drop shipping and POD

GrooveWebinar
Create powerful automated and live marketing webinars with engagement tools
GrooveCalendar
Schedule meetings and sell consultation with email reminder notifications

GrooveDesk
Built-in help desk with a robust ticketing system and integrated with GrooveSell

GrooveSurvey
Create engaging surveys and quizzes with multiple choice answer options
GrooveFunnels Bonuses
So you've read a bunch of Groovefunnels reviews online and want to test it out?
Here are some valuable GrooveFunnels Bonuses that will save you a boat load of time and money to get you started with Groove.
Let me show you ALL the exclusive bonuses you'll get when you sign up through this site.
GrooveFunnels Affiliate Program
Looking for a affiliate program that pays lifetime and recurring commissions?
GrooveFunnels' affiliate program may be an opportunity for you to earn some side income.
Read this in-depth guide from a super Groove affiliate who made over 6 figures with the program.