What Is GrooveMember?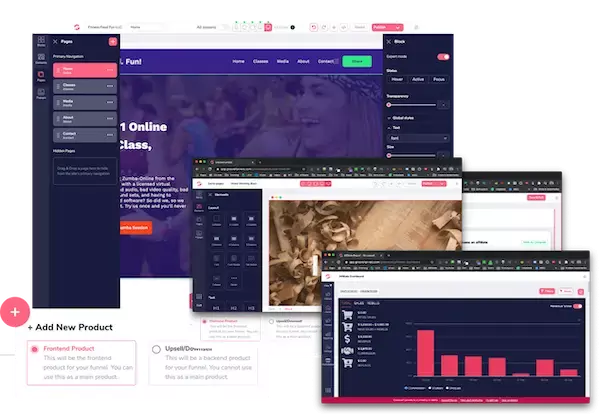 GrooveMember is a membership site and hosting platform that allows you to create and sell digital products, online courses and memberships.
It's an alternative to learning management systems like Teachable, Thinkific, and Kajabi with custom domains integration and membership portals.
Create a free mobile responsive membership site, add multiple tiers, and your first 100 members for free.
GrooveMember Review
When GrooveMember v1 launched in 2020, the app was extremely buggy and not user friendly.
However fast forward to 2023, Groove.cm has released GrooveMember V2 and it's pretty awesome.
GrooveMember v2 has been re-built with a whole new infrastructure.
With GrooveMember, you can create, host and sell your online courses or membership subscriptions easily.
The best part? GrooveMember integrates with the other apps on the Groovefunnels platform to help you automate your course and email marketing to students.
GrooveMember Features (V2)
GrooveMember helps you create membership sites for recurring income or host and sell your online courses.
Let's take a look at GrooveMember's features to help you determine if this learning management system is best for you.
1. Membership Site Builder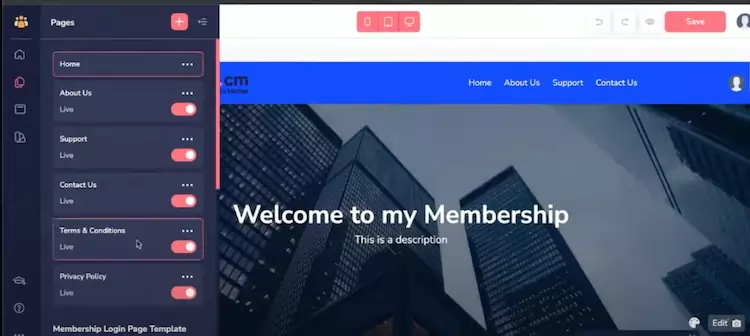 GrooveMember's membership site builder comes with it's own page builder which allows you to:
create pages relating to your membership site
customize the members login area
set your own branding colors
A membership site is like a portal but better. It acts like a hub with multiple courses in it.
Within the membership site, you can add multiple courses related to that membership and essentially have your own marketplace like Udemy.
2. Membership Templates
In GrooveMember, membership templates are used to design the structure and layout of your membership site.
For example, you might want a membership layout with a left side bar – you would select a template for that.
There are 2 membership templates available with more templates coming soon.
There are also page templates for the login page and post login page.
3. Membership Themes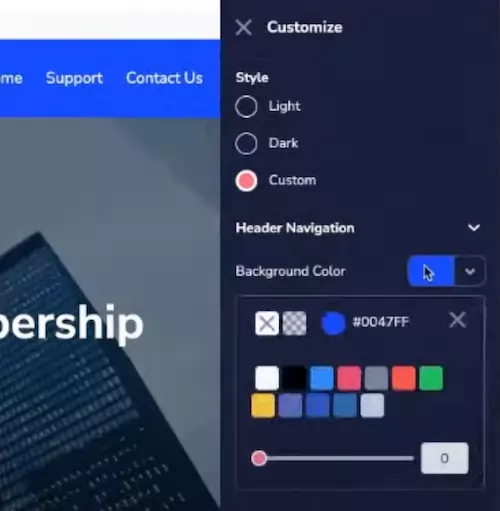 In GrooveMember, membership themes is where you customize the color.
Inside your membership template, you can choose from the following themes:
4. Course Modules, Chapters & Lessons
When it's time to create your course outline, you can structure it in the following hierarchy:
Modules and lessons is all you really need.
Chapters is when you have multiple topics in a module and want to break it into chapters.
If you don't need a chapter, you don't need to use it.
5. Lesson Builder
GrooveMember's lesson builder gives you a lot of flexibility to add multiple content types in the same lesson.
You can add videos, text content, checklists, accordions, audio players and download buttons with file attachments all in the same lecture.
It doesn't stop there, you can add more elements like images and embed html codes.
You can show these elements in any order you want.
6. Course Bundles & Membership Levels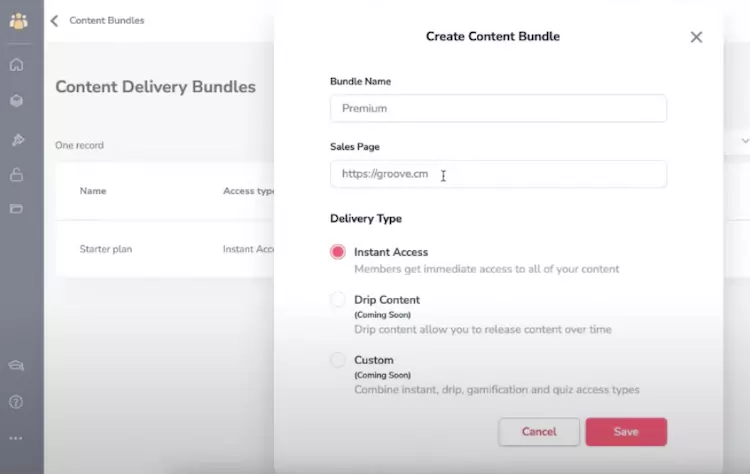 Content bundles is like membership access levels and allows you to configure how you would like to give access to your course content.
Imagine you have a membership with a starter, silver and gold plans.
You will create a course bundle for each plan.
Within each course bundle, you can assign access to specific modules and lessons.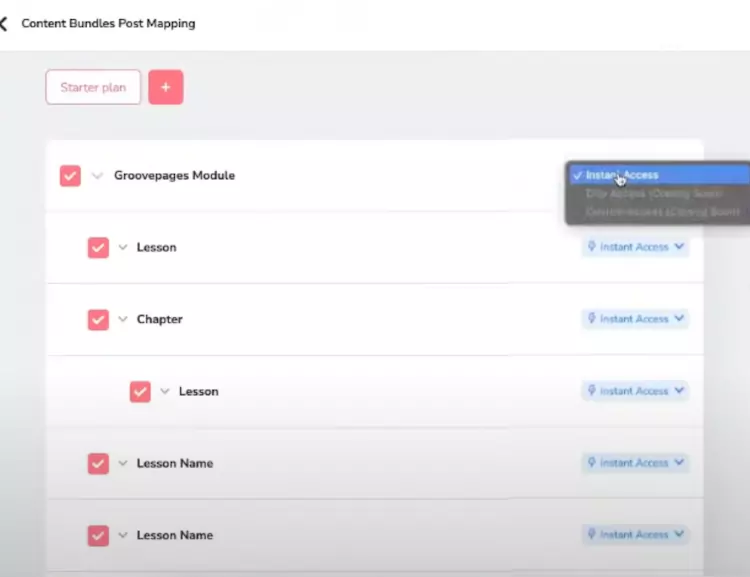 This allows you to get really granular, pick and choose what you want to give access to.
7. Course Instructors, Progress Bars & File Hosting
You can add multiple course instructors, show course progress bars and upload various file types using GrooveMember's file hosting.
GrooveMember Pros & Cons
Pros:
Free account members can create 1 free membership site and add up to 100 members.
Free file hosting including PDFs, images and audio files.
Flexibility in configuring access level using course bundles
Beautiful membership site templates and themes
Full customization of colors for membership site and course lessons
Cons:
Quizzes and gamification not available (coming soon)
Certifications (coming soon)
Limited Analytics (coming soon)
GrooveMember Tutorial
1. Membership Setup Wizard
When you create a new membership site, there's a setup wizard that guides you through 6 steps in creating a course or membership.
The 6 steps are as follows:
Basic info: Course or Membership site details
Design: Add instructor details and customize your membership area with your logo and a featured image
Builder: The builder is where you add content for your course lessons
Comments: Enable or disable comments for each lesson and set approval of comments
Access level: Configure your membership access levels or tiers
Welcome: Send a default welcome email to your members with their access credentials
Finish: Your membership site setup is complete

2. Instructor Setup
You can set up as many instructors as you like for each of your membership sites.
Simply enter in the instructor name, description and upload the instructor image.

3. Logo & Featured Image
Upload your logo: Recommended image size: 170px X 70px
Upload your course featured image: Recommended image size: 350px X 200px
4. Membership Builder
Customize each lesson further with drag and drop elements like buttons, text, images and embed videos from Vimeo, YouTube or use GrooveVideo to host your private content.
Upload pdf files and various media assets in your membership site for members to easily access.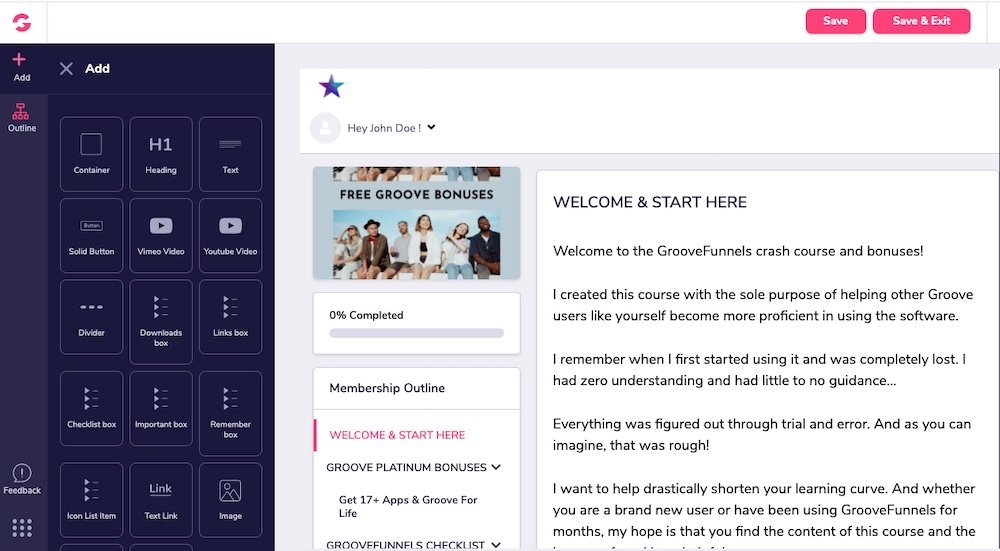 5. Access Levels & Unlock Content
You can create multiple membership tiers, each with different content or courses and at price points with a secure login portal.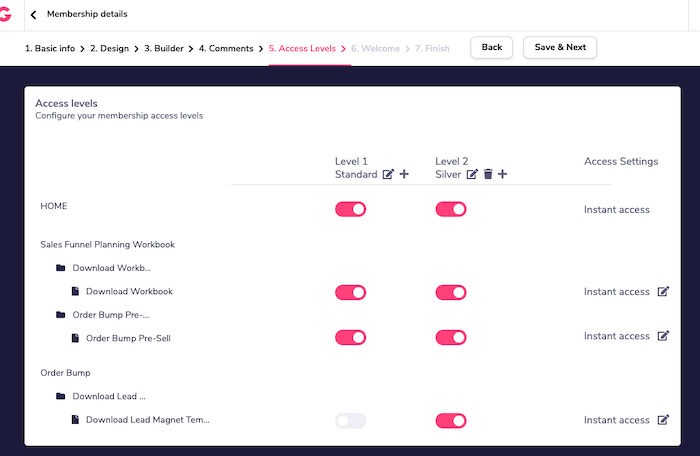 Give students and members instant access to your content
Drip feed content post after a specified number of days
or alternatively give access to lessons after a certain date.
6. Add New Members & Disable Access
If you set up a course and would like to provide access to some students for free, you can add them as a member easily.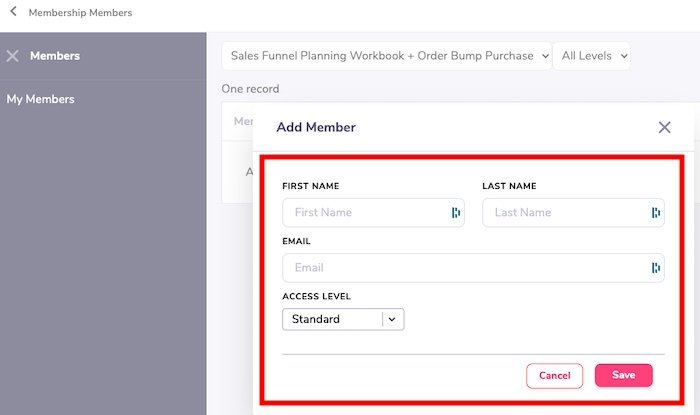 7. Mobile Responsive
For the longest time, GrooveMember wasn't responsive.
As of 6th of April 2021, GrooveMember is now mobile responsive making it easy for your students to learn on the go.
Here's a peak of my own GrooveMember website:

8. Members Analytics
For now you can see how far along your students have progressed with course content however advanced analytics is coming soon.
Is GrooveMember Worth It?
GrooveMember is definitely worth it and here are the reasons why:
Free account users can test drive the platform by creating 1 free membership site and add up to 100 students.

The platform has all the core features you would expect in a learning management system and membership site software.
Mobile optimized for on the go learning
Connect your own custom domains to brand your own courses or memberships.
Membership themes and portals with layouts similar to Teachable and Thinkific.
Features that are in development and scheduled in 2022:
Quizzes and questionnaires
Gamification
Certificates
Community forum
Want To Sky Rocket Your Course Sales?
I recommend writing great copy with relevant CUSTOM graphics on your sales page.
In this day and age, people don't read long blocks of copy.
They're usually skimming and only stop scrolling when they see a compelling image.
You NEED unique custom 3d mockups, book covers, lead magnet images, online course mockups and funnel graphics to make your sales page convert.
I've always struggled with design and could not justify hiring expensive graphic designers.
Not anymore.
The banner below was created WITHOUT any design skills and under 60 seconds.
Just point-and-click, drag-and-drop, then export!
Click the banner to learn how you can create stunning 3D digital product mockups and sales funnel graphics without any design skills.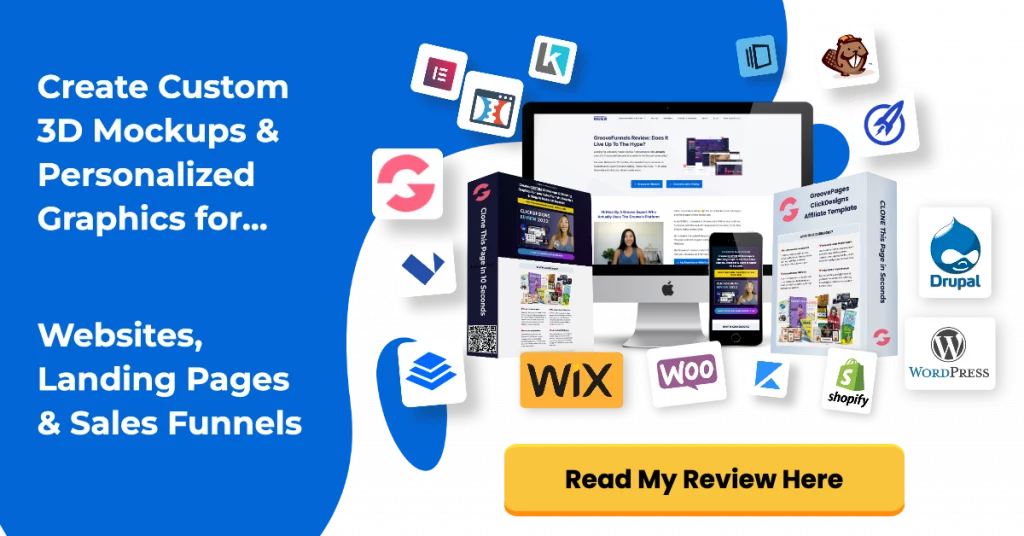 GrooveMember Bonuses
✅ GrooveFunnels Quick-Start Training Course: Over 40 step-by-step bite size training that will save you a TONNE of time and frustration when learning a new software!
✅ Sales Funnels Planning Workbook: The PLAYBOOK to build simple yet seriously effective sales funnels that convert leads into sales.
✅ High Converting Opt-in Funnel Templates: Swipe and CLONE my high converting GroovePages funnel in a click of a button.
Sign up using the link below and you'll automatically receive the login details to access your extra bonuses bonuses.
GrooveMember Frequent Asked Questions
What is the difference between Groove.cm / GrooveFunnels and GrooveMember?
Groove.cm is the parent brand for all the groove apps. Groovefunnels helps you build out your sales funnels and order pages.
Groovemember is their membership hosting platform similar to Kajabi and Thinkific where you can create and host your online courses and memberships.
Since GrooveMember as an app within the Groove platform, please read my Groove review.
What Does I Free GrooveMember Site mean? Is It 1 Course per GrooveMember site or Multiple courses on 1 Portal?
Can I set up an online school portal where people can view all my available courses like Teachable?
Watch my GrooveMember Portal Tutorial and see how I create an online school where your students can see all of your available courses and login with the same username and password.
Can I added quizzes and assessment tests inside of GrooveMember to grade my students?
A lot of members have requested this feature and it's added to the development pipeline.
Can I issue a completion certificate in GrooveMember?
Certificates are not available yet but will be added to the development pipeline.
Does GrooveMember have gamification?
Not at this stage. A lot of members have requested for gamification features similar to that of Xperiencify that builds on 7 powerful psychological triggers. Groove developers are aware of this much requested feature but it is yet to be confirmed of whether they will add it or not.
Does GrooveMember have a community or forum feature?
A community feature will be available in Q2 of 2022.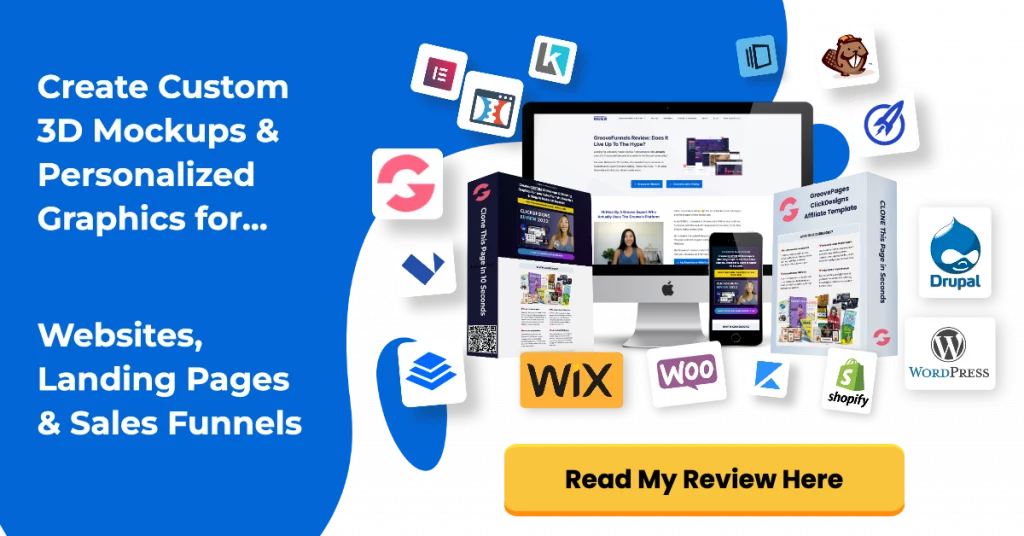 ---
GrooveMember Review by Aimee
With GrooveMember v2, you have the ability to create unlimited courses and house them under one or multiple membership sites. With single sign on, your students don't need multiple passwords to access all their courses. Access levels allows you to create multiple packages at different price points. Definitely sign up to the free account and test it out.
Price: 0.00
Price Currency: $
Operating System: Web
Application Category: SaaS