GrooveKart – eCommerce Platform
A all-in-one eCommerce platform with in-built robust app integrations to sell physical products. Your free GrooveKart account allows you to:
Import existing Shopify stores in minutes
In-built apps like live chat, social proof, spin wheel, Klaviyo and various Print on demand and dropshipping apps at no extra charge
Customize your store design for higher conversions and create unlimited GrooveKart stores for Free!
GrooveKart Features
GrooveKart is a comprehensive eCommerce platform that allows you to sell your own physical products and setup Print-on-Demand and Dropping-Shipping stores easily.
GrooveKart's user interface is so easy even beginners are absolutely loving it.
GrooveKart has more powerful standard features and in-built apps than the leading platforms.
Why pay hundreds of dollars of apps when you get powerful free native apps built within GrooveKart.
Sell your products with multiple variants like size, colors and product categories.
Including an built in support desk, customize your look and feel with world class support.
You get high converting check-out templates, urgency timers, scarcity , social proof, reviews, upsells, downsells, bumps, retargeting and so much more.
Show recent purchases for social proof like: Mary just purchased this item 3 minutes ago.
Increase sales with order bumps by having additional must have order options for buyers when they click add-to-cart!
Powerful e-commerce reporting, analytics intelligence, customer look up and powerful shipping features.
Accept payments from the world's leading merchant platforms like GroovePay, PayPal, Stripe and Authorize.net or add your choice of payment gateways.
GrooveKart never charges you a fee per transaction like the leading platform. No Hidden Fees!
Designed for mobile and desktop devices which means your checkout pages need to be ready and easy to make sales.
Fast loading pages on any platform which means better conversions.
Free GrooveKart plan allows you to created unlimited online stores for FREE and for life.
Here's a peak inside the dashboard:
Want To Increase Your Sales Conversions?
I recommend writing great copy with relevant CUSTOM graphics on your sales page.
In this day and age, people don't read long blocks of copy.
They're skimming and only stop scrolling when they see a compelling image.
You NEED unique custom 3d mockups, book covers, lead magnet images, online course mockups and funnel graphics to SHOW your product in action.
I've always struggled with design and could not justify hiring expensive graphic designers.
Not anymore.
The banner below was created WITHOUT any design skills and under 60 seconds.
Just point-and-click, drag-and-drop, then export!
Click the banner to learn how you can create stunning 3D digital product mockups and sales funnel graphics without any design skills.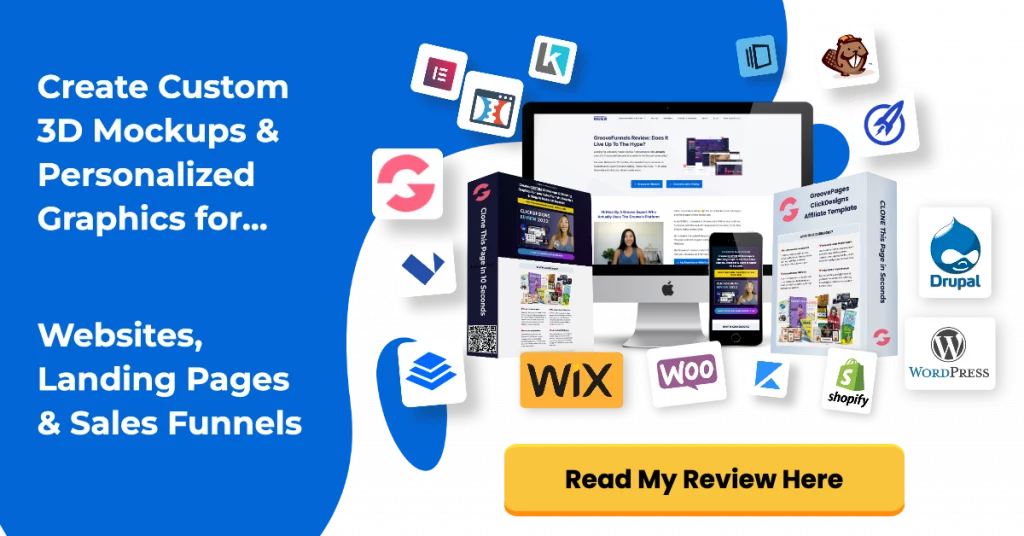 GrooveKart Frequent Asked Questions
Can I import my Shopify store to GrooveKart
Yes, just input your Shopify URL, API key and password into GrooveKart's Shopify Migration tool.
What is the difference between Groove.cm / Groovefunnels and GrooveKart?
Groove.cm is the parent brand for all the groove apps – GrooveKart is an app within Groove CRM suite. GrooveKart is Groove's own eCommerce platform and competes with the likes of Shopify and WooCommerce.
Since GrooveKart is as an app within the Groove CRM platform, please read my GrooveFunnels lifetime review.
What payment gateways can I integrate in GrooveKart
Free users will only be able to integrate PayPal & Stripe. Lifetime users will be able to Paypal, Stripe, Autorize.net, NMI, Uviba, Card PMT, Braintree, Banxate, 2Checkout, Cash on Delivery.
and GroovePay. You can apply for a merchant account with GrooveFunnels – this service is called GroovePay.
What is GroovePay?
Groovepay is Groovefunnels' own payment gateway as processing payments is as low as 2.85% + 0.25% for USA. There are No Application fees, No Monthly PCI Fees, No Monthly Statement Fees, No Annual Fees, No Minimum Monthly Processing Fees, No Cancellation Fees, Flat Rate Pricing.
Can I accept payment in different currencies in GrooveKart
Yes, you can select the following currencies: USD, GBP, CAD, AUD, NZD, EUR, SEK, SGD, BRL, MXN, PHP, INR, MYR, PLN, BGN & DKK. More currencies to be released at a later date.
Can I create coupon voucher or discounts in GrooveKart
Yes you can create a coupon code in GrooveKart fand assign a dollar discount or percentage discount off your product's price.
What in-built apps are in GrooveKart?
Chatra live chat, Social Proof pop ups, Facebook Messenger chat, Winner coupon, Spin wheel, GDPR, ReviewTrust, Export Data customer, order and product data, Rontar integration, Kaviyo integration, Product reviews, Facebook Pixels, Facebook Product Feed, Google Analytics, Zapier, Mailchimp integration, Taxjar integration,
Can I build customized product landing pages in GrooveKart
Yes, it's like a drag and drop page builder which you can customize to increase conversions
Can I design and edit product images in GrooveKart
Yes, there is a designer tool like Canva for you to design product images.
What apps does GrooveKart have for POD & Dropshipping?
LayerApp, GK Ali-Connect™, TeeScape, Slingly, Dropified, GrooveKart Marketplace, Orderlytics, Printfu.
Can I create my help desk on GrooveKart?
Yes, you have your own dedicated help desk integrated on GrooveKart to handle all customer enquiries
Can I connect to my own custom domain on GrooveKart?
Yes, just add your domain and update your name servers with GrooveKart's name servers.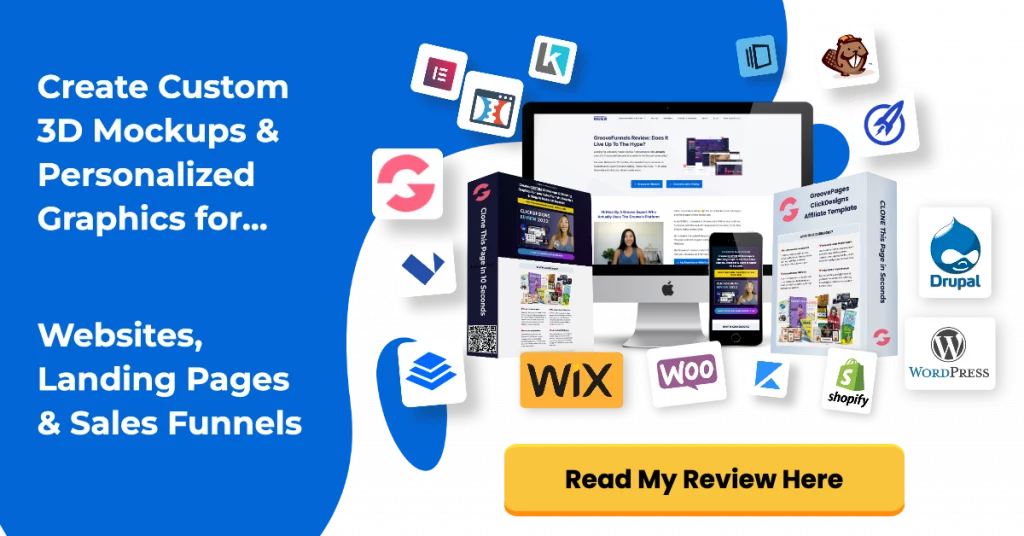 ---
GrooveKart Review by Aimee Vo
GrooveKart is highly customizable and great for online store owners. If you have strong experience in eCommerce, dropshipping and POD, you will appreciate the ability to create customized product landing pages for higher conversions. Plus they have in-built apps that you would normally have to purchase separately on Shopify so you're saving more money in terms of monthly app subscriptions. Give it a go, GrooveKart is FREE!
Price: 0.00
Price Currency: $
Operating System: Web
Application Category: SaaS